XCUT-300
Straight Cut Edge
Designed for low noise and less vibration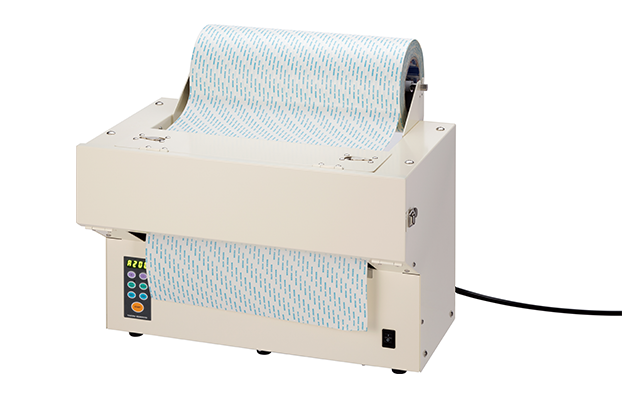 Cutting Length

30~9999mm
(Manual Mode)
100~9999mm
(Auto Mode)
Tape Width

50~300mm
●

 Memory Function (3 digital: 6 memories, 4 digital: 1 memory).

●

 Preset Counter, Loop Function.

●

 Memorize the number of the present cutting pieces.

●

 Auto feeding that cutting tape is ready to remove
after taking the piece of tape.
■Panel Display
Confirm the cutting length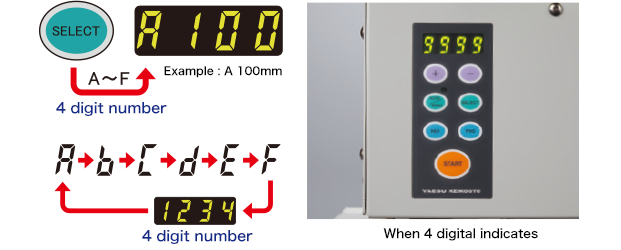 Specifications
Cutting Length
30-9999mm (Manual Mode)
100-9999mm (Auto Mode)
Tape Width
50~300mm
Max. Roll Diameter
200mm
Tape Thickness

0.05~0.3mm
Feeding Speed
55pcs/min. (Craft tape in 100mm cutting length)
250mm/Sec. (Craft tape)
Rated Voltage
AC 100-240V 50/60Hz 45W
Dimension
435×348×323mm (W×H×D)
Weight
17kg (Excluding Bobbin)
*Some of usable tapes may not cut as depends on the material and tape brand.
*Cutting length may be beyond cutting tolerance as depends on the type of tapes.
*Specifications are subject to change without prior notice.
Ex. Safety Cover, Arm Stand and Removing Liner Paper etc.
Customized Solutions
Depending on your usage and using tapes.