ZCUT-9GRRP
Removing Paper Unit is installed to peel off backing paper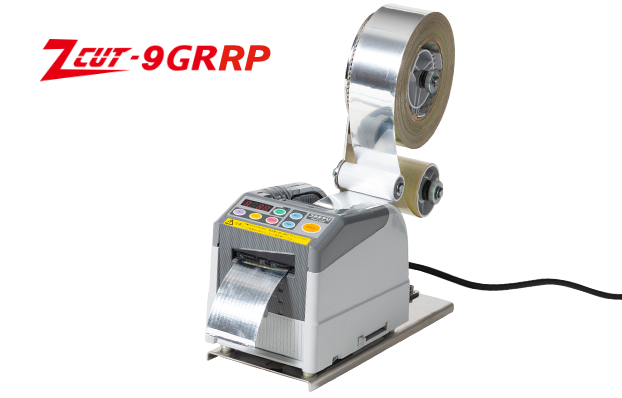 Cutting Length

5~999mm
Tape Width

6~60mm
Usable Tapes

Tape with backing paper, Aluminum Foil and Copper Foil
●

 ZCUT-9GRRP has a special function to peel off the backing paper of tape.

●

 Maximum outside diameter of roll is 150mm. Only supplied with ZCUT-9GR.

●

 Aluminum Foil and Copper Foil tape are usable.

●

 Please send a fresh roll of sample tape to us for testing before using this model.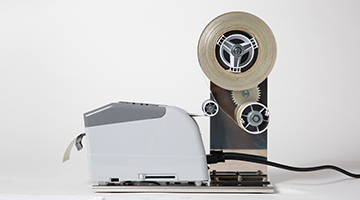 Specifications
Cutting Length
5~999mm
Tape Width
6~60mm
Usable Tapes
Tape with backing paper, Aluminum Foil, Copper Foil
Feeding Speed
220mm/sec.(When cutting Craft Tape)
Max. Roll Diameter
150mm (Inside diameter: 75mm)
Accessories
Separator, Blade Oil, Guide Plate, Power Cord, 2A Fuse (Built-In Inlet)
Body Material
ABS
Rated Voltage
AC 100-240V 50/60Hz 25W
Dimension
116×302×320mm (W×H×D)
Weight
3.3kg
*Some of usable tapes may not cut as depends on the material and tape brand.
*Cutting length may be beyond cutting tolerance as depends on the type of tapes.
*Specifications are subject to change without prior notice.
Ex. Safety Cover, Arm Stand and Removing Liner Paper etc.
Customized Solutions
Depending on your usage and using tapes.